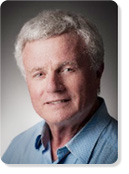 The International Solar Energy Society is pleased to announce that the next ISES Solar World Congress will be held in beautiful Daegu, Korea on 8-12 November, 2015, hosted by the Korean Solar Energy Society. SWC 2015 will continue a long tradition of connecting the renewable energy research and academic community with decision makers, financiers, and practitioners. SWC 2015 will provide the most up-to-date information on renewable energy technology trends and breakthroughs, global and regional policies, and market opportunities. The Congress will feature a broad spectrum of technical presentations on the latest renewable energy developments, plenary and keynote addresses from global experts, workshops and discussion forums, and a variety of networking and social events.
ISES is committed to achieving the vision of 100% renewable energy for all, used efficiently and wisely. Achieving such a vision will require a transformation of our energy system, addressing technology developments, innovative financing, political will, and, most important, community acceptance of these transformative technologies. In addition, for this vision to become a reality, we must address gender engagement, community involvement, and public education. SWC 2015 will offer many examples of progress in all of these areas, and challenges that remain.
Save the date for this exciting event, and follow www.swc2015.org to learn more about abstract deadlines, paper submittal procedures, and the many ways in which you can participate in and benefit from this Congress.
Dr. David Renné, President
International Solar Energy Society
It is a great pleasure and honor for us to invite you to the forthcoming the Solar World Congress 2015 which will be held on November 8 to 12, 2015 at EXCO, Daegu, Korea.
We aim to help you accomplish ISES's objectives of developing and expanding renewable energy technologies throughout the world.
The Solar World Congress in 2015 would provide an excellent opportunity for renewable energy experts and companies from many nations to meet their colleagues, and offer visitors a chance to discover and enjoy Korean culture during your stay.
Since the issues of global warming and oil shock have been considered, utilization of renewable energy and development of its technologies has been concerned all over the world. Based on our successful experience of hosting the SWC1997 in Korea, we expect to achieve outstanding results through the Solar World Congress in 2015, encouraging international colleagues to develop and deploy the renewable energy technologies in the world.
Korea boasts an enticing blend of modern and traditional culture, warm hospitality and collection of tempting food. In particular, Daegu has been designated as solar city, in recognition of its efforts to apply the renewable energy technology into their daily life.
It is a pivotal city surrounded by UNESCO World Cultural Heritage sites - Andong Folk Village, Yangdong Folk Village, Seokguram Grotto, Bulguksa Temple and Tripitaka Koreana. Daegu is at the heart of Buddhist and Confucian traditions and is therefore a perfect place to appreciate the true character of Asia. You will enjoy the taste of Korean hospitality and cultural flavors wherever you visit during your stay in Daegu, Korea.
We look forward to seeing you at the Solar World Congress 2015
Prof. Kwang Hwan Choi, President
The Korean Solar Energy Society